It's 4:09pm on a Sunday and volunteer Craig Harvey is standing on an exposed ridge running north and south along Juniper Mountain. Low clouds are moving in from the west and the first misty drops of rain start to fall on a group of enduro racers huddled around a small campfire. Craig checks his watch and marks a time as the next person in line rolls past the blue tape marking the start of the stage before dropping down onto a ribbon of fun yet challenging singletrack that defines the course. Just then more racers roll up, dropping their bikes quickly to trade the the cold grips of the handlebars for the warmth of the whipping flames, if only for a few minutes.
Mt. Adams is looming in the distance, shrouded by a blanket of clouds to the southeast. Racers have been surrounded by this and three other famous volcanic peaks for four days of backcountry racing. They are competing in the 4th edition of Trans-Cascadia, a multi-day, blind-format enduro stage race held annually in the Pacific Northwest.  
For the first three years, the race covered remote and rugged riding in the Willamette Forest of the Central Cascade Mountains of Oregon. With solid experience under their belts, race organizers Nick Gisbon, Alex Gardner, and Tommy McGrath moved the event north to the Gifford Pinchot National Forest. Located in southwest Washington State, "The Gifford" as it is known, is home to 1.32 million acres of rugged terrain, perfect for the newest edition of Trans-Cascadia.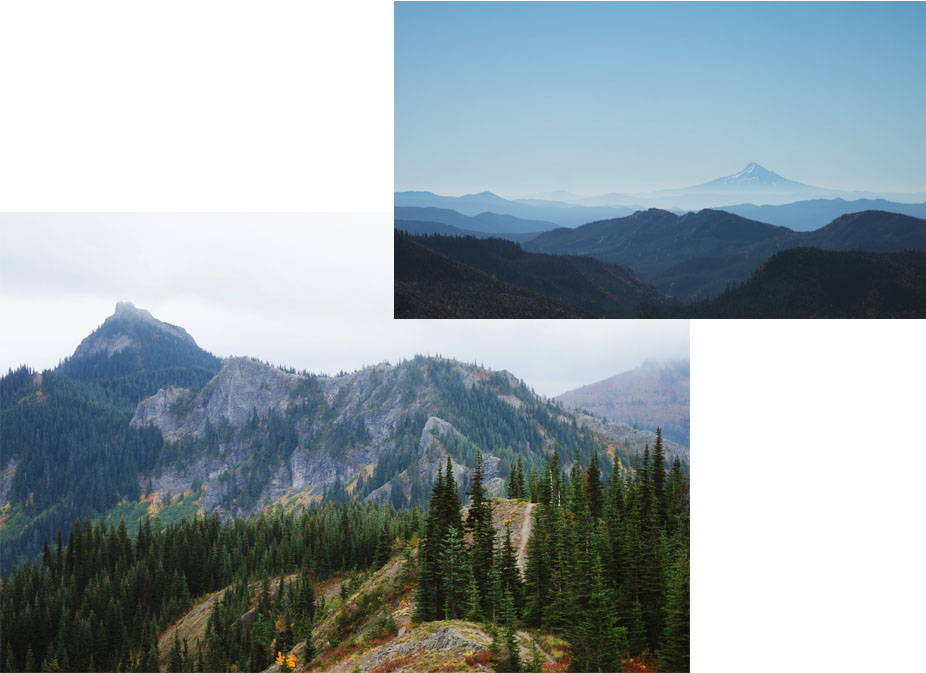 Days 1 and 2 of this year's edition were staged within the 1980 blast zone of Mount St. Helens. In the 30+ years since the famous eruption, visitors have returned to explore the region to find a fascinating landscape. Participants of the 2018 Trans-Cascadia perhaps had one of the more intimate experiences in the area, riding on trails just recently opened this summer, a result of over 2,000 hours of volunteer work.
"The Gifford" as it is know, is home to 1.32 million acres of rugged terrain, perfect for the newest edition of Trans-Cascadia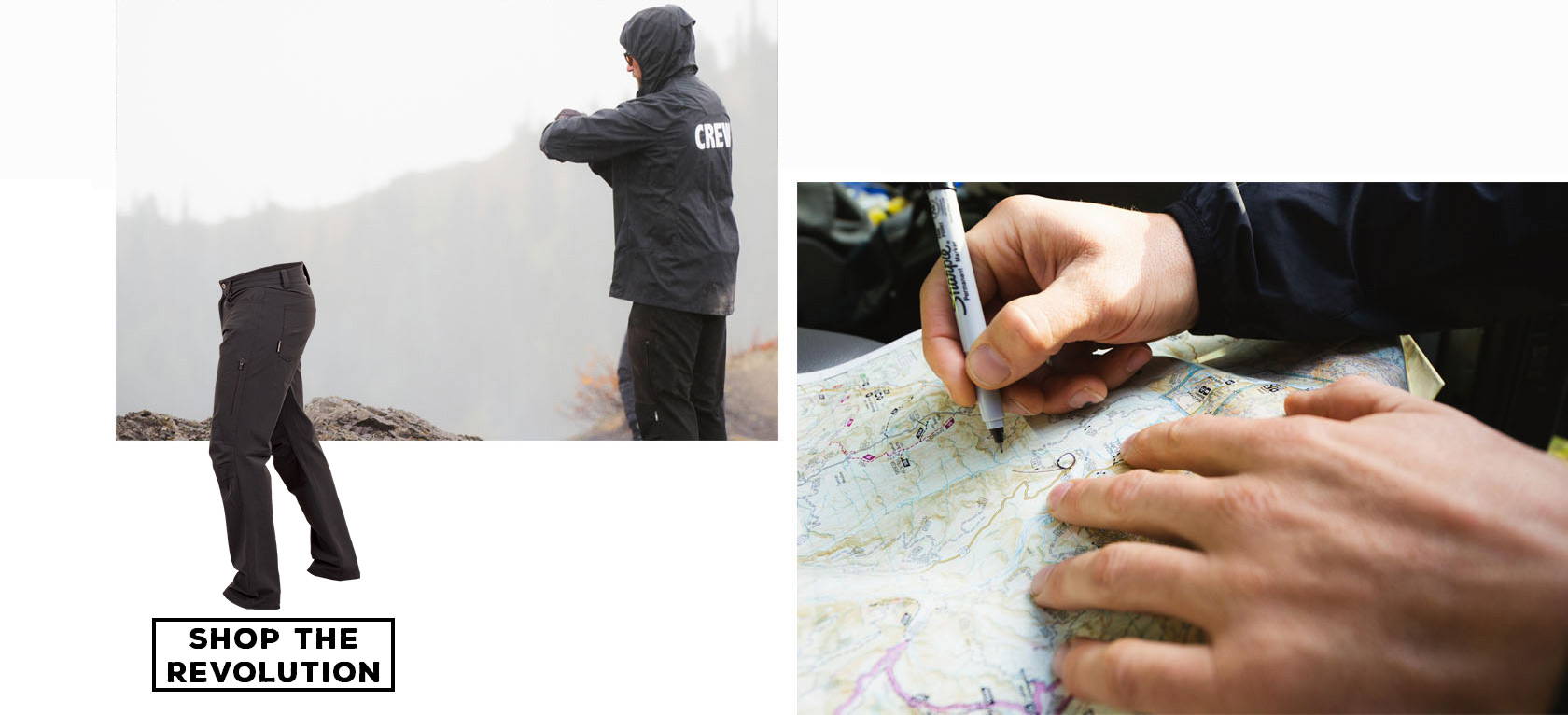 An event such as Trans-Cascadia takes a tremendous amount of planning and preparation, going far beyond the four days of racing. One of the key things that sets it apart is the relationship with the United States Forest Service and a serious commitment to volunteer trail maintenance. Trans-Cascadia is not just using trails, it is opening trails. In a time where budgets and resources are ultra thin, the Trans-Cascadia community is a stroke of good luck for both mountain bikers and the greater outdoor recreation community. If you you're an adventurous person and like to explore new places, deep in the backcountry, then this is your crew.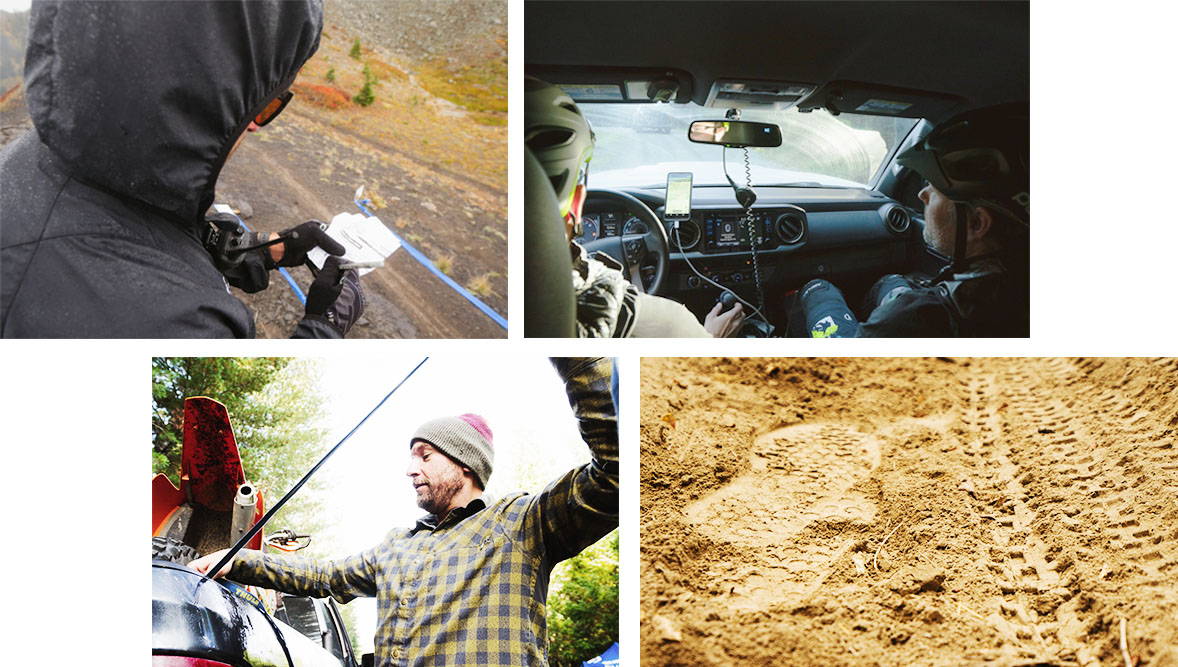 To make such an impact and pull off an amazing event, requires a dedicated and motivated team of volunteers. Craig Harvey is just one member of a core group of people that spend time throughout the year and during the event to see that racers have the best experience possible. The volunteers often go harder than the racers, managing long days and burly conditions. It's a "go to bed, get up early, brush your teeth on the fly" kind of job as a Trans-Cascadia volunteer.
As Craig was sending racers off on Stage 13, another volunteer, Kim McCormack, was finishing the medical sweep for stages 10 and 11. Two days previous, she was sweeping the entire first day of racing, one that totaled 30 miles and 7,100+ of elevation gain. In "real life" Kim is a High Risk Perinatal Special Care nurse.
Kim has been with the event for two years straight. This year she got more involved by attending a few of the pre-race work weekends, scheduled during the summer. Used to maintain, and sometimes open trails for the race event, work weekends are managed as "mini" versions of the fall race event. "You can expect to work really hard, but also be well taken care of. It's very well organized." shares Kim about her experience over the summer.
Now that the 2018 event has concluded, McCormack is already looking forward to 2019. "I appreciate that they take the time to invest in backcountry trails. They are methodical and they've thought it out, it's not haphazard. They (the TransCascadia organizers) are purposeful about what they do, how they do it and where they do it".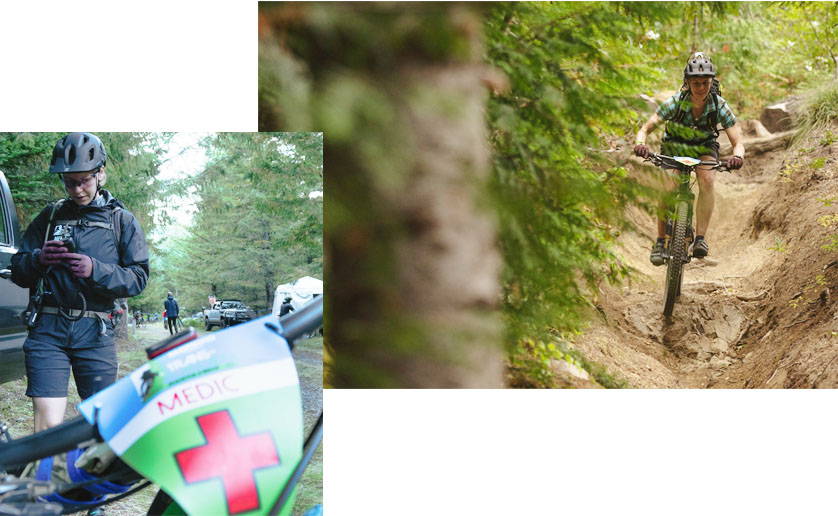 In "real life" Kim is a High Risk
Perinatal Special Care Nurse.

Aside from racing, the Trans-Cascadia crew also knows how to put on a good party and according to Kim, "share the trail".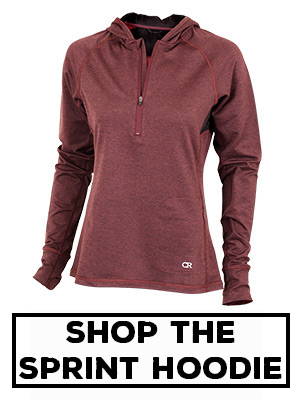 "They are very inclusive, using their warm, welcoming and passionate nature to bring together all kinds of different people. They also find bad-ass trails that are prime for the adventurous spirit!"
While dates for the 2019 Trans-Cascadia have not been released, the race usually occurs during the last week of September. Stay tuned to http://trans-cascadia.com/ for news, including dates for next summer's work party events.
The 2018 Trans-Cascadia event was another huge success, we can't wait to see what they have in store for 2019!
---