Club Ride believes that trail systems and access to singletrack are the life blood of bike communities.
We're excited to announce our first annual Impact Grant was awarded to the Cacapon. Cacapon State Park in West Virginia. The $2500 grant will help them finish a trail system that will be used locally by the National Interscholastic Cycling Association teams and also provide them with a race course during their season.
The trail system started back in 2017 when the community saw the need for more trail access. The Superintendent of the State Park, Scott Fortney helped get 1,000 acres set aside primarily for trails Mark Hoyle had this to say about the Cacapon State Parks involvement in the project "They were pivotal to getting the trails going. Without their support it would have been like pushing a boulder uphill." Cacapon State Park staged a local enduro race this spring and gave all of the proceeds from camping to help fund the new trails. They plan to use the funds to complete the trail system this fall.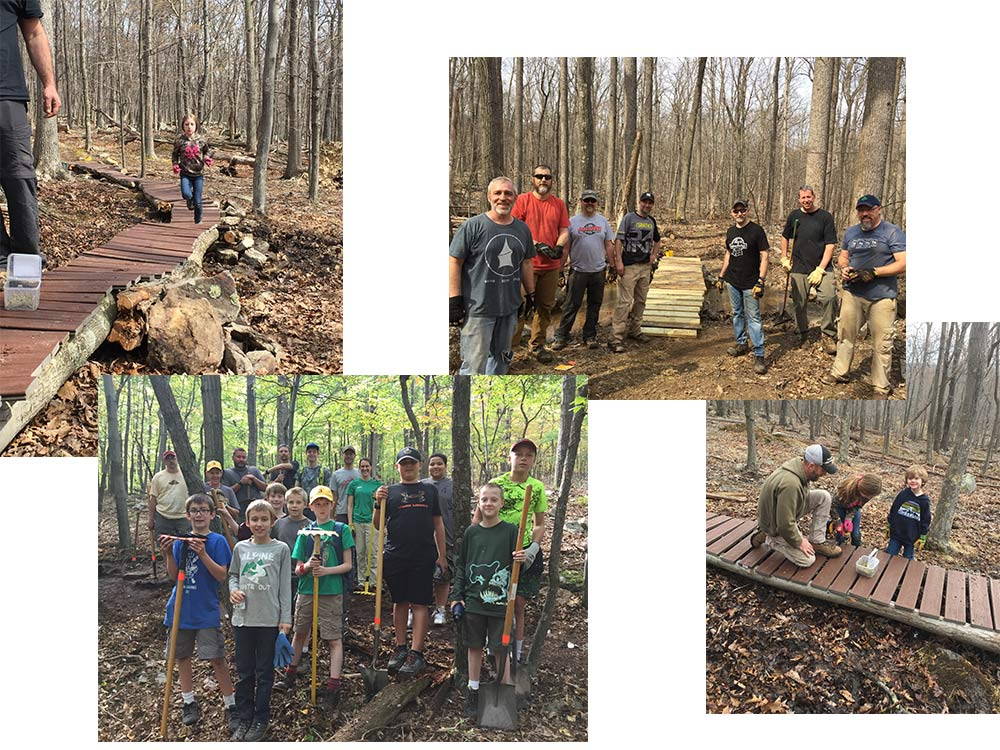 "The Eastern Panhandle of West Virginia just started its first NICA composite team this year under the leadership of Teresa Collins. The Northern Shenandoah Valley does not yet have a team, but with the work our group of volunteers has been performing is starting one. Therefore, the impact for the local community will be to have something missing: a beginner loop to get kids off the couch and on a bike. We do not currently have beginner trails in the area." - Mark Hoyle
"The trails will become the home course for area NICA mountain bike teams and will be used for daily practices. The trails will also be the venue for races." - Mark Hoyle
"The Club Ride Impact Grant bridges the gap to get this project complete this fall." - Mark Hoyle
---